Stomping some squid
Posted:
Sat Apr 11, 2009 3:44 am
More of a showoff piece then a story. I think I overestimated the squids abilities far too much. As this was my first time ever getting the squid for cult and just seeing it having 57 atk and 52 hp I made me an uberstack that was fairly uber. The resulting fight was fairly onesided if you just look at what I brought to bear.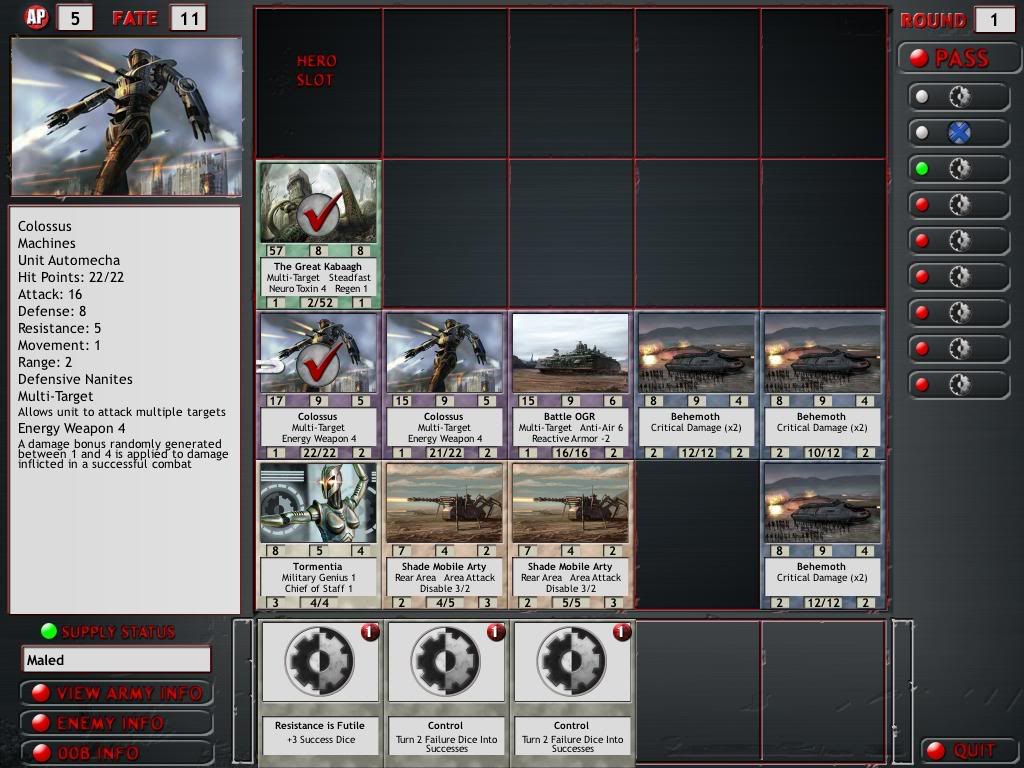 I was doing 13-15 dmg a round with my colossus with the +6 energy weapon attachment. I just thought it was an amusing to see the squid die so fast. I'll have to fight it with infantry next time that should be more fun instead of just doing overkill.